Finding the Right Place
The best way to purchase or rent a building and subsequently maintain this family-directed home depends on individual needs and unique circumstances. You may have already considered much of this as part of your planning process , but there are likely details yet to think about.
The information offered here is intended only as a guideline to available options and issues that should be considered. Please discuss all options with your child, family, and lawyer.
The terms "house" and "home" used throughout refer to any residential structure being considered for family-directed housing including single-family homes to apartment complexes, unless specified otherwise.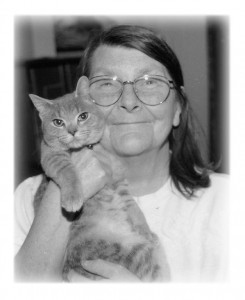 Lyndi's House: How One Family Built the Home They Needed
As Lyndi's grandmother, Susan, approached retirement, she began to ponder the future of her granddaughter, who has a severe disability. Susan had always helped Lyndi's parents, who sometimes struggled to meet all Lyndi's needs and maintain a home for their other children.
So, they all explored the options for getting Lyndi accepted into a residential facility, but were disappointed to find that either she did not qualify or that there was an extremely long waiting list. Instead of waiting for the system to meet their needs, Lyndi's family set out to make things happen for themselves and build Lyndi, and others like her, a home.
How They Did It
First, Susan established a charitable fund and began raising money to build a home for her granddaughter and others like her. The family also began searching for compatible housemates and the process to secure funding for support services.
After six years of arduous preparation, they had enough money to build the home, found three compatible housemates, and received a commitment from the county board to provide support services. They also gained the support of many individuals from the community and the cooperative effort of several community organizations.
How They Pay for It
The House: The home is owned by a subsidiary of a nonprofit housing corporation, and it was funded by a non-interest-bearing loan.
Support Services: The county board uses Supported Living or Individual Options Waivers to pay for support services for each of the children.
Other Expenses: Although the children receive Social Security Income (SSI), the household expenses (food, clothing, transportation, utilities) exceed their monthly income, so their parents are responsible for paying the remainder. Since none of the families are wealthy, they continue to raise funds to help with the costs. To do this, they established a nonprofit board on which they each serve.
Ongoing Results
The parents are no longer responsible for the day-to-day care of their children, but they still bear a great deal of responsibility as a team, for the management of the home. They can continue to be very involved in the lives of their children and influence their care and daily routine, more than in a group home or other facility. They have undertaken a significant financial burden to do so.
As Lyndi's mother explains, "You have more responsibility for your child's happiness."